On the first day of its Additive World Conference, Additive Industries has presented a new entry-level model of its MetalFAB1 industrial 3D metal printing system. The system is developed specifically for process & application development and prototyping. Its compact footprint and competitive price point help first time users to gain experience with metal additive manufacturing before scaling up to series production.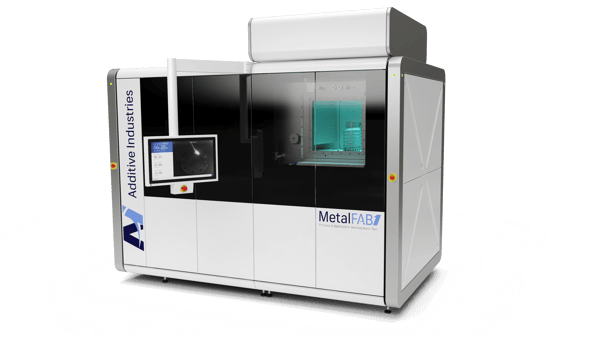 This MetalFAB1 Process & Application Development Tool completes the range of metal additive manufacturing systems Additive Industries offers to industrialise 3D printing of high quality parts for demanding industries like aerospace, automotive, medical implants and high-tech equipment.

The main specifications are:
Process type: Laser based Powder Bed Fusion
Build volume (xyz): 420 x 420 x 400 [mm] (16.5 x 16.5 x 15.8 [in])
Laser type: 1 to 4 full field Yb fibre lasers at 500 [W] (later this year 1 [kW])
Features: automatic powder handling and extraction, long life filter, smart calibration
Upgradable: fully upgradable to a 3 or more module MetalFAB1 for series production
For more information and visuals on MetalFAB1 Process & Application Development Tool, please read the Press Release from March 15 2017.