On the second day of its Additive World Conference, Additive Industries has signed an Agency Agreement with SIMU, a renowned representative for highend industrial equipment and solutions in Italy. SIMU, based in Torino, the industrial heart of Italy, was founded over 70 years ago and acts as agent and distributor for advanced manufacturing technology. SIMU will support Additive Industries in unlocking the sizeable Italian aerospace, automotive, medical and general machine building markets.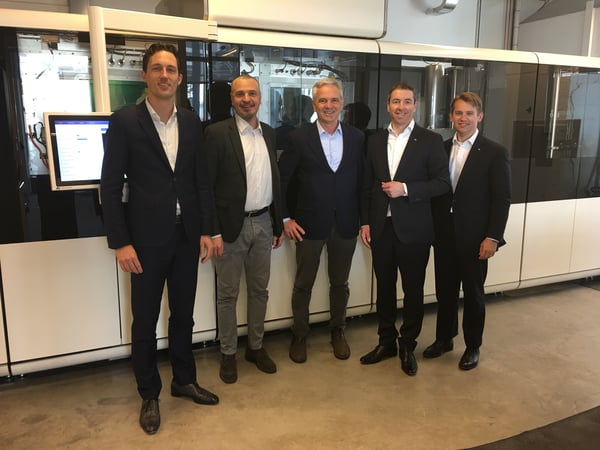 From Left to Right: Mark Vaes (CTO, Additive Industries), Paolo Businelli (Marketing & Consumables Manager, SIMU), Antonio Goia (Owner, SIMU), Daan Kersten (CEO, Additive Industries), Ilko Bosman (Manager Finance & IT, Additive Industries).
For more information, please read the Additive Industries press release from Monday, March 20 2017.