Let's meet at the Additive Manufacturing Strategies 2022 in New York on March 1-3, 2022!
Join us, physically or virtually, during the 2nd panel on March 1st at 10:30 am (ET), where our CEO Ian Howe will present and take part in the discussion about the Emerging Applications for Metal Series Production.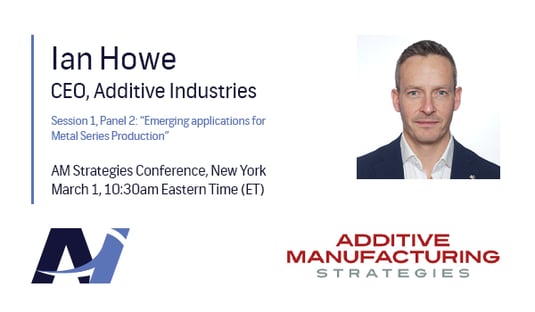 We are also excited to meet you in person during these days to exchange the ideas about the best AM strategies, to share inspiring use cases, but also to explain how easy & cost efficient we can help you to realise your own metal AM business case. Please LET US KNOW if you would like to make an appointment to meet in New York in the first week of March or virtually anytime.